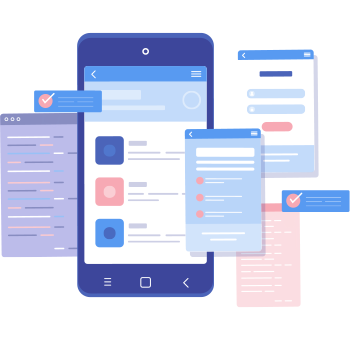 Build your Power-packed, Secured and Creative iPhone, iPad and Android Mobile Apps
Mobile apps have become a projecting medium for digital interaction. Users prefer to stay connected through mobile apps, by which they can access every business information at their fingertips and get updated about the services. The mobile-optimized sites are important these days because Google gives priorities to these websites on the search engine result page.
Mobile Application Development is an area that goes beyond the creation of a compelling user interface. The scope of work includes testing, integration, security, quality assurance, and continuous ongoing management of content, and specialized engineering capabilities across platforms.